Ari Albinder
Team Leader of Mizner Grande Group at The Keyes Company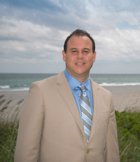 My goal is always to obtain top dollar in record time with a hassle-free transaction. My experience has given me the edge in identifying the advantages for my sellers.
It takes time to be successful and I am willing to go the extra mile for my clients, whether buying or selling their homes.
Proven sales record:
Celebrating over 2.75 billion dollars in sales, and as a leader in the south Florida real estate market, I feel that I am the right choice in selling your property. I've been in the business a long time. I know how the market fluctuates, I understand the true property values, from the different country club listings to the luxurious waterfront homes in the area. All too often sellers are influenced by incorrect home values and appraisals. With my professional team working all of the angles, you will never have to worry about being pressured into taking a lower amount or selling for a price that you simply don't feel right about.
Technology:
Every year there is a new application or development that dramatically increases the ease in which both buyers and sellers do business. My staff and I constantly update our tech and processes to ensure that the latest technologies are working to make sure you've found the best home at the best price. By cross-linking our computer network with tracking systems, direct phone lines, cellular phones and mobile devices, there is never any doubt that the best support system is working for you. And at Mizner Grande reality, we are available 24/7, so when you want to sell, we're ready.
Strategic Approach:
Mizner Grande puts a huge focus on marketing strategies, locally and internationally, to attract the right buyer for you. Did you know that nearly 90% of buyers first search online for a home? This is why we utilize all the latest technologies to reach those buyers first. We also utilize print marketing in the finest luxury home publications, giving our listings the greatest exposure possible.
Setting the Right Price:
When Mizner Grande is in charge of selling your property, we make sure experts back our estimated value. When selling property, it is very important to have a list of inspection companies, mortgage companies, title companies, plumbers, roofers, seawall experts, air-conditioning specialists, and other licensed trade people that can help streamline every transaction for optimal success.
Marketing Your Home
In addition to the publications you see below, we also advertise in the Distinctive Homes, the Boca Raton News, and the Sun-Sentinel, as well as an extensive list of online real estate websites. Click on the magazines below to see the distribution. Mizner Grande at The Keyes Company Global and International Market Approach ensures that the homes we list and sell are seen by the greatest number of people possible.
| | |
| --- | --- |
| | |
| | |
| | |
| | |
| | |
| | |
| | |
| | |
If you are considering buying or selling a home in South Florida, call Ari Albinder or any of our fine Estate Agents at Mizner Grande Group at The Keyes Company-The Best Real Estate Team in Town! Ari may be reached in the office at 561-393-7000 or on his mobile at 561-702-0413 Mizner Grande at The Keyes Company is a full service real estate company specializing in luxury waterfront properties and the gated communities of Boca Raton and surrounding areas. We offer outstanding personalized service, unsurpassed knowledge, expertise and negotiating skills. We invite you to enjoy the ultimate experience when buying or selling your home with the Mizner Grande Group at The Keyes Company.
No current listings, please check back later.